Freedom of Religion Wins in the House of Representatives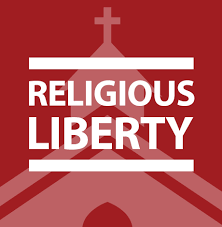 On July 13th, 2016 the House of Representatives overwhelming passed the Conscience Protection Act by a vote of 245 to 182. This bill will stop government discrimination against pro-life Americans who object to being forced to participate in abortion.
House Speaker Paul Ryan made this bill a top priority and described it on his website
"What does the Conscience Protection Act do?
The way it works right now, those who face discrimination for exercising their conscience have only one recourse: to file a complaint with the Department of Health and Human Services.
Through the Conscience Protection Act, health care providers would have the ability to file a civil suit to seek relief from discrimination. Of note, victims would not have to file a complaint with the government before filing a lawsuit. In addition, the legislation codifies the Weldon Amendment and the Hyde Amendment, which prohibits federal funding of abortion."
This legislation is necessary to enable victims of government discrimination over their pro-life views (including churches, doctors, and nurses) to pursue legal action against the state for violating their consciences.
It is simple in that it would make permanent an annual appropriations rider called the Weldon Amendment which bars federal funds, including funds to states, if the government discriminates against those who object to participating in abortion. It allows allow victims of such discrimination a chance to go to court.
Two years ago California implemented an abortion coverage mandate, which voided pro-life health care plans, including health care plans for churches like Pastor Jim Garlow's of Skyline Church. They were no mandated by law to provide abortion coverage in their health care plan. They and others filed complaints with the HHS office of civil rights -- only for them to reinterpret the law in order to dismiss the complaints. Nurses have been penalized for refusing to participate in abortion as well. If this bill passes into law, they will be able to sue.
Tony Perkins of the Family Research Council states;
"Now that the Conscience Protection Act has passed the House, we are one step closer to ensuring that if the federal government and states discriminate against pro-life health care providers -- and even churches -- which object to abortion, they can sue to obtain relief."
What happens next? "The Senate needs to act and follow the House's example and pass this legislation and force President Obama to decide whether the freedom to believe still has a place in American society."
Robin Rowan for HisEvents and Conservative Truth 7-15-2016