Today is Significant January 27 2017
Today is significant. January 27, 2017, God is well represented in the United States of America.
January 27th, 2017 is a significant day in America. President Trump and VP Pence stand with the March for Life, a new pro-Israel UN Ambassador, Nikki Haley, takes office, a new pro-Israel Great Britain Prime Minister meets with President Trump.
Today, the March for Life takes place in Washington DC. Hundreds of thousands of supports and advocates for the unborn will march. Vice-President Pence, the highest government official to ever do so, will speak to the rally as will President Trump's top advisor Kellyann Conway. Fox News will likely be the only media outlet reporting on this powerful stand for Life.
The #MarchForLife is so important. To all of you marching --- you have my full support!

— Donald J. Trump (@realDonaldTrump) January 27, 2017

Today, President Trump will meet with Great Britain Prime Minister May. Before she was Prime Minister she was outspoken for the protection of the Jewish people and against the Boycott, Divest and Sanctions propaganda and political war against Israel. Upon taking office Prime Minister May made one of her first statements a solidarity with, and protection of, the Jewish people. This is unlike the rest of Europe where the Jews are being attacked and persecuted as a result of Islamic propaganda.
For more information on this read Church4Isreal article: A Safer Britain for Jews, Thanks to Brexit and a New Prime Minister.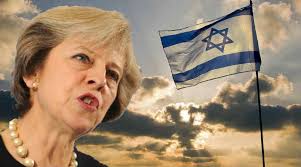 Today Nikki Haley, the former governor of South Carolina, takes her post as the U.S. Ambassador to the United Nations. She is an unwavering supporter of Israel and has immediately called for a restructuring of the United Nations. She will use the weight and strength of the U.S. funding of the U.N. as her catalyst. The US Congress has already started a bill to defund the UN if the lastest anti-Israel measure which calls all of Jerusalem, including the Temple Mount and Western Wall, as Palestinian territory "occupied' by Israel. Nikki Haley passed Senate confirmation on January 26 with only 2 Democrat votes against her.