Fresh Anointing House of Worship (Montgomery, AL)
Pastor:

Kyle Searcy

Location:

Fresh Anointing House of Worship, 150 E. Fleming Rd, Montgomery, Alabama 36105 United-States

Website: http://anointedchurch.org/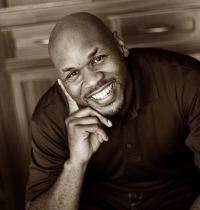 Sunday Worship 7:50 and 10:20am, corporate prayer Tues, Weds, and Friday 5-7pm.
Kyle C. Searcy is a recognized and highly respected, apostle, prayer warrior, teacher, and author. Apostle Kyle, as he is affectionately known by his members, serves as co-founder of the thriving, multi-racial, multi-generational, international ministry, Fresh Anointing House of Worship, located in historic Montgomery, Alabama.
Apostle Kyle, fulfilling his mandate as an end-time apostle, also serves as the Overseer of Fresh Oil Fellowship of Churches International and eight Fresh Anointing House of Worship churches in the United States: Meridian, MS; Selma, AL; Wetumpka, AL; Birmingham, AL; Augusta, GA; Oswego, IL; Fort Walton Beach, FL; and Tampa, FL. He is the Overseer for over 170 international churches on the continent of Africa, including Liberia, Nigeria, and Ghana. In July 2009, a new facet was added with the ordination of Apostle Kyle to the office of Apostle.