Bay of the Holy Spirit Revival
Ministry: Bay Revival
Location:Mobile Convention Center, 1 S Water Street, Mobile, Alabama 36602 United-States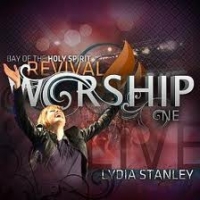 Broadcast regularly on GODTV, this Revival has become a worldwide sensation. Hosted by Pastor John Kilpatrick, formerly of the Brownsville Revival in Pensacola Florida, with Evangelist Nathan Morris and incredible worship by Lydia Stanley, the presence of God is ushered in and many miracles and salvations reported with testimonies each night.
Revival History -
Church of His Presence in Daphne, Alabama hosted "Open the Heavens Conference 2010." On the last night, July 23rd, British Evangelist, Nathan Morris, was ministering as God's Presence was ushered in. Notable healings took place and children began to be touched by the power of God. Pastor John Kilpatrick, former pastor and overseer of the Brownsville Revival in Pensacola, FL, stated it felt like Father's Day 1995 when that historic revival began.
A spontaneous decision was made to extend the meetings at the Daphne Civic Center to see what God would do. Nathan and Shake the Nations team cancelled their flights to Hawaii scheduled for that weekend. Since then, attendance has grown as people have traveled from across America and other countries. To accommodate the crowds the revival meetings were eventually moved to the Mobile Convention Center in Mobile, AL, and in 2011, the Bay Revial ministry team began holding meetings in cities across the United States.
Since that miraculous night of July 23rd, hundreds have given their lives to Christ and been delivered by the power of God. Extraordinary miracles and healings are continuing each night. We are seeing the lame walk, the blind see, deaf ears open and diverse terminal illnesses healed.
We invite you to come and experience the Presence, Power and Glory of our Lord.
About John Kilpatrick
John Kilpatrick experienced firsthand the Glory of God as Holy Spirit entrusted to him the pastoral oversight of the Brownsville Revival in Pensacola, Florida. He currently is the Founder and Senior Pastor of Church of His Presence in the Mobile, Alabama Bay area. He and his wife Brenda are fulfilling their apostolic call by overseeing the Bay Revival and mentoring ministers. His hunger and passion for God's presence awakens and stirs the hearts of many to cry out for a move of God.
About Nathan Morris
Nathan Morris is the founder and leader of Shake The Nations Ministries. Nathan came to Christ in 2002 after a powerful encounter with the Holy Spirit. In 2006, Nathan launched Shake The Nations Ministries and began preaching at huge Gospel crusades throughout the world with salvations and miraculous healings. Nathan has a contagious passion for souls and inspires many to hunger for God.
About Lydia Stanley
Lydia Stanley was touched in the Brownsville Revival in 1996, where she received her call to worship ministry. She graduated from the Brownsville Revival School of Ministry in 2004. She currently serves as worship leader at Church of His Presence in the Mobile, AL Bay area. Lydia's passion is to see lives changed by the reality of God's Presence.
Upcoming Events for Bay of the Holy Spirit Revival
No upcoming events scheduled on hisevents.com.
Upcoming Webstreams for Bay of the Holy Spirit Revival
No upcoming events scheduled on hisevents.com.