Chuck Pierce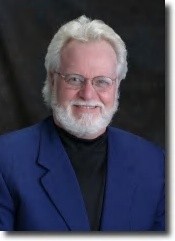 Dr. Charles D. "Chuck" Pierce has been used by God to intercede and mobilize prayer throughout the world. He is an ordained minister and serves as President of Glory of Zion International Ministries in Corinth, Texas. This ministry facilitates the vision of other apostolic ministries worldwide. Chuck is known for his accurate prophetic gifting which helps direct nations, cities, churches and individuals in understanding the times and seasons we live in. He also serves as President of Global Spheres, Inc., an apostolic ministry for apostolic, prophetic and intercessory leaders. Peter and Doris Wagner complete the leadership team of this new apostolic wineskin.
He has a degree in Business from Texas A&M, Master's work in Cognitive Systems from the University of North Texas, and a D. Min. from the Wagner Leadership Institute.
As sole author, he has written:
Reordering Your Day (Glory of Zion International Ministries, Inc., 2006)
God's Unfolding Battle Plan (Regal Books, 2007)
Interpreting the Times (Charisma House, 2008)
Redeeming the Time (Charisma House, 2009)
Time to Defeat the Devil (Charisma House, 2011)
Chuck, his wife Pam and six children and seven grandchildren.
Upcoming Events for Chuck Pierce
Dec
28-30
Webstreamed FREE
Location: Corinth, Texas
Upcoming Webstreams for Chuck Pierce