Isaiah Kadiri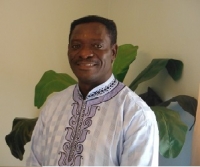 AFRICA MISSION FIELD OUTREACH (AMFO)
President, Pastor Isaiah Kadiri, Nigeria – Africa
• Senior Pastor God's Standard Bible Church
• Apostle over 12 churches in Nigeria
• Vision and Mission of – 1. Planting 100 churches by year 2030
2. Imparting Revival Fire in churches across the world for the end time harvest.
3. Establish orphanage centers.
Conducting Revival Meetings in the U.S.
Revival, Healing, Prophetic, Deliverance services and Leadership Training
Facebook: isaiah.kadiri.71
Web – HisEvents.com/Apostle Isaiah Kadiri
Email: ApostleIsaiah@hotmail.com
Pastor Kadiri is now a under the covering of MorningStar Ministries Missions Department. You can donate at this link http://eaglemissions.org/ and designate it to Pastor Isaiah Kadiri of Nigeria.
His personal biography is after the recent videos on this page.
Scroll to bottom of page for Pastor Isaiah's Itinerary whiile in the US.
2 New Videos! New messages from Pastor Isaiah -
Apostle Isaiah Kadiri
With now 12 churches in Warri State Nigeria, he has a heart for the Gulf Coast. His last trip here raised money for his 11th church, which resulted in the opening of not one, but two new churches, and is seeing great works of the Lord. His last visit to the Gulf Coast to spark Revival fire is still burning with testimonies of healings and breakthrough. We had Doctor testimony of a lady healed of Lymphoma, many other healings, and many testimonies of financial breakthrough. The Fire started is still burning throughout the Gulf Coast.
He is back on in America on the Gulf Coast untill November 20th. To have Apostle Kadiri at your church please email ApostleIsaiah@hotmail.com.
This is a video from 2013, a vision of the upcoming Revival he saw launching in the United States from the Gulf Coast.
And here is video from March 22nd, Family Harvest Church in Robertsdale, AL
His meetings along the Gulf Coast have been powerful. We are sowing into what he is doing in Nigeria and on the Gulf Coast.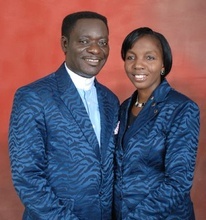 Apostle Isaiah Kadiri was born in Idah, Kogi State, Nigeria, West Africa. He was radically saved in 1983 at the age of 17 after the Lord took him to both heaven and hell in a near-death experience. This experience gave Isaiah a burning desire to see lost soul s saved to Jesus. He began God's Standard Bible church in 2003 with one church in Benin City Nigeria, and now has birthed 10 churches. Isaiah Kadiri is a true Apostle who is expanding the Kingdom of God in his sphere of authority.
Apostle Isaiah is a spiritual son of Arch Bishop Benson Idahosa, and flows in the supernatural power of God, with miracles, signs and wonders confirming his teaching and preaching. He flows greatly in the prophetic anointing and is able by the power of the Holy Spirit to bless many with a rhema Word from God. Isaiah travels throughout Africa and the United States preaching the Word of God, exhorting believers and evangelizing the lost.

Apostle Isaiah and his wife Christina reside in Warri, Nigeria with their 6 children, Miracle, Perfect, Price, Aquila, Evidence, and Abundance.
Pictured here is his church in Warri, Nigeria.
Upcoming Events for Isaiah Kadiri
No upcoming events scheduled on hisevents.com.
Upcoming Webstreams for Isaiah Kadiri
No upcoming events scheduled on hisevents.com.