Bobby Conner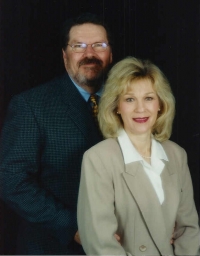 "This "Gentle Giant" is uniquely anointed with refreshing humor and razor-sharp prophetic accuracy which has been documented around the world. Bobby's dynamic capacity to release outstanding demonstrations of the miraculous -- healings, signs and wonders -- reveals the very heart of the Father toward us! Surviving a dramatic abortion attempt by his mother, being rescued again by the hand of God from drug dealing and suicide, the story of Bobby Conner is a display of a man who now walks in his God-ordained destiny to set others free! Out of his deep intimacy with Jesus Christ, Bobby is super-sensitive to what the Holy Spirit is now doing throughout the world! The Father heart of God, expressed so beautifully through Bobby and his wife, Carolyn, lastingly transforms lives in every service.
Bobby has an extensive ministry background as a Southern Baptist pastor and he ministers in a high level, proven prophetic anointing. He believes his calling is to equip the Body of Christ to hear and discern God's voice in these times. He is well loved and best known the world over for his sensitivity to and leading of the Holy Spirit. Highly esteemed as an internationally acclaimed conference speaker, Bobby has ministered effectively to over 45 foreign countries as well here in the states for many years.
Upcoming Events for Bobby Conner
Mar
21-23
Registration - After March 1, 2019 - $75.00 All ages welcome. Hosted by Dr. Clarice Fluitt - North County Generals Location - Springhill Suites by Marriott 900 El...
Location: Atascadero,, California
Apr
5-7
SONSHIP Heirs To The Kingdom 1 John 3:1-3 (AMPC) Friday evening - Free Conference event Saturday - School of the Supernatural: 10 AM- 4 PM Sunday Morning - Bobby will...
Location: Rice Lake, Wisconsin
Apr
12-13
THE SUMMIT CHURCH EDMONTON Lead Pastors — CHRIS & NIKKI MATHIS Conference location - ACCA CONFERENCE CENTRE 3530 91 ST NW EDMONTON
Location: Edmonton, Alberta
Upcoming Webstreams for Bobby Conner
No upcoming events scheduled on hisevents.com.