Destiny Advance Prophetic Retreat
Date:

August 19th 2018 - August 24th 2018

Speakers: Paul Keith Davis, Ray Hughes, Robby Dawkins, Dr. Nick Castellano, Charlie Robinson, Archie Binnie
A small group prophetic retreat. $900 Early bird before 6/24/18; $1000 after 6/24/18
We are excited to announce our 4th annual Destiny Advance Conference coming up August 19-24, 2018. Destiny Advance is a unique 5 day prophetic retreat full of engaging worship, dynamic teaching and prophetic words. Hosted by Pastor Archie Binnie and Canadian revivalist, Charlie Robinson, Destiny Advance is designed to help you unlock your destiny and discover the blueprint for the next season of your life.
With only 75 registrations available, conference attendees have a unique opportunity to engage personally with our speakers as all speakers join with the attendees to take part in the provided lunch and supper meals.
Contact the church office for more information. 780-963-3110.
Watch Webstream
Paul Keith Davis
Paul Keith Davis, founder & leader of WhiteDove Ministries will be joining The Gate DC Saturday night (7:30pm) and Whole Word Fellowship for Sunday morning worship service (10:30am).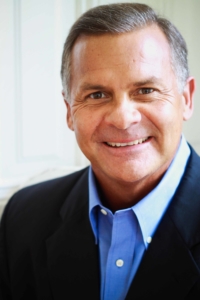 Paul Keith Davis has written numerous articles appearing in various Christian publications, including the MorningStar Journal, Charisma and Church Growth International. He has also written four books including "Thrones of Our Soul," "Engaging The Revelatory Realm of Heaven," and "Books of Destiny," all dealing with prophetic mandates placed upon the end-time generation. His newest book, "Angels That Gather," provides a biblical outline for the harvest and insight to help access our end of the age inheritance.
Paul Keith travels extensively speaking at conferences and churches, imparting the end-time mandate of preparation for the Glory and Manifest Presence of Christ. He has a unique gift for imparting prophetic understanding of times and seasons with a message of preparation and expectancy for the Lord's Empowering Presence. He spent many years in extensive study highlighting the ministry of revelation and power exemplified throughout the church ages with an emphasis on the 20th century church. His heart's desire is to see the full restoration of Biblical Apostolic ministry manifested through the Spirit of Truth residing in God's people, expressing salvation, healing and deliverance to the Glory of God and His Christ.
Watch Webstream
Rivers of God's Love Campmeeting
At tiem of this posting the details including times were not available. Paul Keith Davis is scheudled August 1-5.
COnferences are webcast at http://www.frontlineministries-int.com/webcast/
Watch Webstream